WHO WE ARE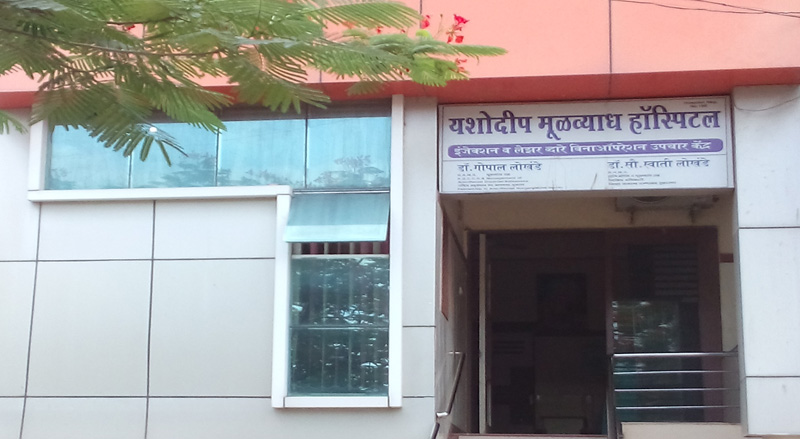 We deal with petient of piles, anal fissure, anal fistula, rectal prolapsed, rectal polyp, anal polyp, pylonidal sinus, anal pruritis and other anal pathologies.
The hospital is equipped with Ellman's radio wave device, infra red coagulator, electro cuatery, cryoabilator, and rubber band gun & sclera therapy.
Hospital has also trained doctors and nursing staff for 24hours.
Hospital has well quipped OT, recovery rooms, Pathology, pharmacy, OPD Chambers. We also performed video rectoscopy to visualize the anal canal and rectum on the monitor screen. Hospital is situated in the main area and it is near to bus stand of Chikhli dist Buldana. The nearer railway station is Shegaon (60km) & Malkapur (65km) and Jalna (84km). It has well approach by road.
Dr. Gopal Lokhande is working as a Chief Consultant. And Dr. Swati Lokhande is a Second Chief Consultant. General surgeon, anesthetics, physician, is on hospital panal. They also provide services.
OUR HISTORY
The hospital has been established in 2001 & has treated more than 50000 cases of ano rectal diseases such as piles, anal fissure, anal fistula etc on OPD base. More than 12000 surgical procedures have been performed since 2001.
We provide treatment services for piles, anal fissure, anal fistula, rectal polyp, anal polyp, prolapsed rectum, pilonidal sinus & other ano-rectal diseases at our centre, which is a day care unit means patients does not need to stay at hospital.
The clinic also carries out various cosmetic procedures like removal of warts, moles, cyst & corn using Ellman's radio wave technology. It requires only few minutes no need of hospitalization.
Dr. Gopal Lokhande is using Ellman's radio wave device, Sclero therapy, Cryo surgery, Rubber band, IRC and Ayurvedic ksharsutra technique for treating piles and other ano-rectal diseases.
VARIOUS EQUIPMENTS AVAILABLE FOR ANO-RECTAL SURGERIES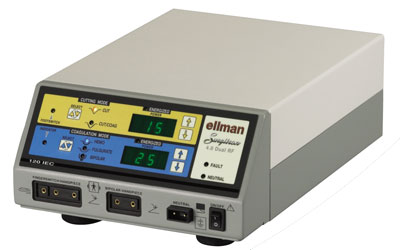 Radio-surgery
Radio-surgery (the use of high-frequency radio waves for therapeutic purposes) is an atraumatic method of sectioning and coagulating soft tissues without the post-surgical pain and without the tissue destruction following electro-surgery. Radio-surgery favors, accelerates and improves beyond any doubts all surgical procedures. Radio-surgery clearly contributes to eradicating all unpleasant post-surgical conditions such as pain, tumefaction, infections, spasm and posttraumatic shock, resulting from the excessive blood and fluid loss.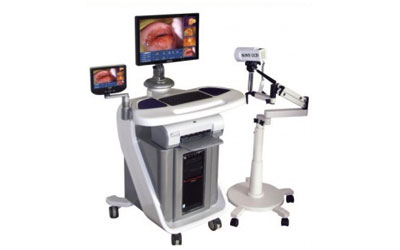 Video-Rectoscopy
There is no accurate diagnosis in anal pathology without the direct visualization of the inside of the anal canal. Also, most techniques use video rectoscopy as a secure method mediating the application of various therapies.
Sometech began operating as a video diagnostic manufacturer in 1989, and currently provides complete medical solutions including medical equipment designed for therapy as well as for diagnosing.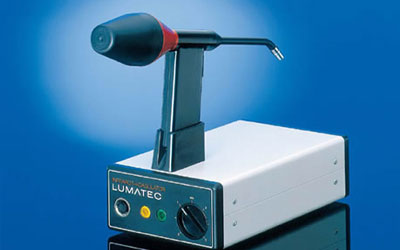 INFRARED COAGULATOR UNIT
The infrared coagulator revolutionized several therapeutic options in the medical world, replacing the electric electrodes and the chemical injections, thus imposing the world standards in tissue coagulation. The infrared coagulation has indisputable advantages, like a superior coagulation speed, a precise dosing of the thermal power, while never influencing pregnancy or cardiac defibrillators. Infrared coagulation is a technique similar to LASER coagulation, developed as part of the LASER technologies. Infrared coagulation penetrates tissues at the speed of light and is instantly converted into heat.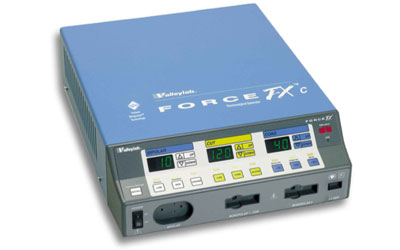 ELECTROSURGICAL DEVICE
Use of electrosurgery is pervasive in gynecologic abdominal procedures. The technology also is common for many vaginal and operative hysteroscopic procedures. But formalized training in the safe and effective use of electrosurgery is lacking. With the exception of the use of laser energy, there is no uniform credentialing process to allow surgeons to operate with devices that apply electrical energy to tissues.